Hello, new members! Don't forget to check the bottom for backissues!
Have I been too hushed? I've been racking up a lot of quiet mileage of late, in rehearsals and studio sessions for future projects. In fact, my little black steed just exceeded 200,000 miles! We celebrated with some unexpected maintainence. So, I'm making noise … you just can't quite hear it yet. Let's fix that while celebrating some other musical milestones.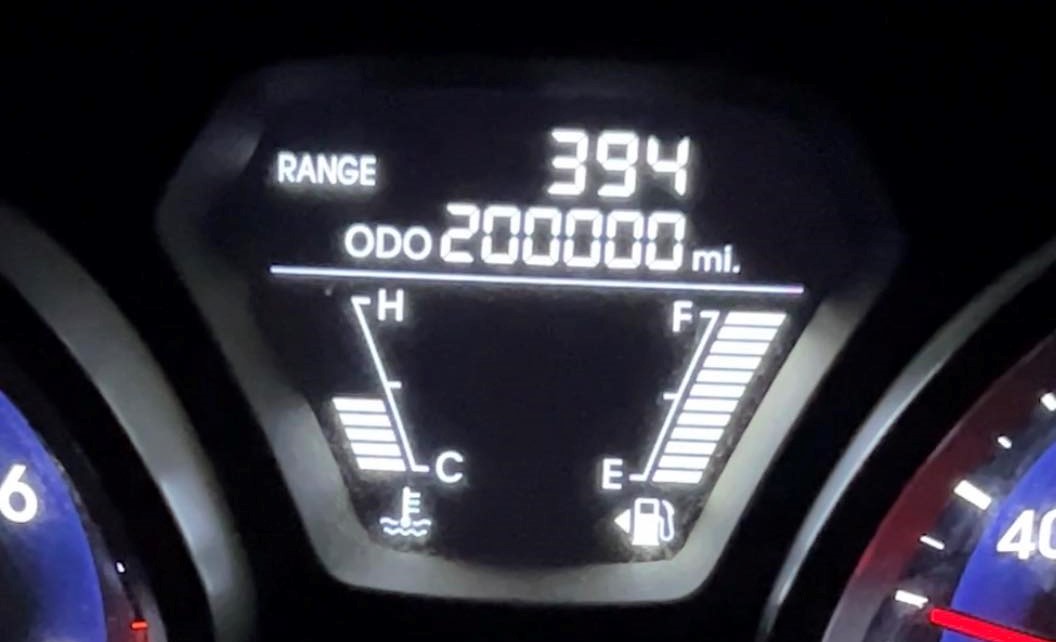 Today's 2-Minute Tale
I am a sonic Goldilocks. Nestled somewhere between the artificial itchiness of absolute silence and the stabbing bombardment of a city center is a comfortable amount of noise. Music, dialogue or recurring sounds keep me awake - I can't help but pay attention. However, the quiet of a recent power outage resulted in the same sleepless night. Birdsong or frog calls are too often fraught with patterns. Oh, and layer too many persistent sounds: A clothes dryer running while someone listens to music, alongside clinking dishes and a conversation at the kitchen table … and I crack, racing for all the switches I can control. NO. OFF. This one is too hard.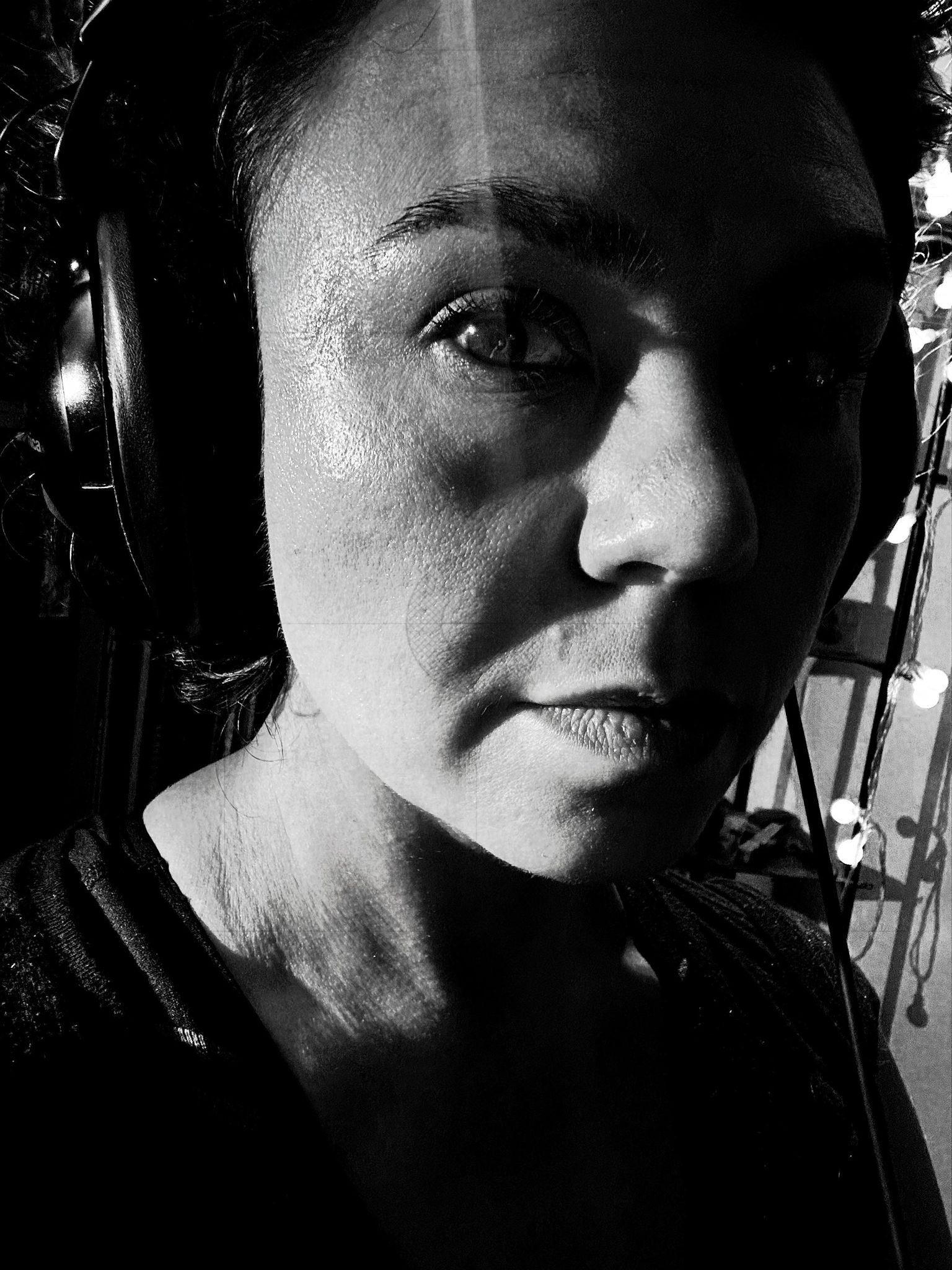 My own mind is often loud enough. So, today, I decided to try someplace new (Wouldn't that be lovely? I wrote that odd set of sentences and chose not to edit them for clarity, musing instead on what it would be like to borrow another mind for a while, like a vacation home. Could I have an ocean-view mind, please?). I didn't travel too far. I've adopted the lobby of a boutique hotel just down the street from my own, crowded house. Its bright, sprawling, modern space of 20-foot ceilings, concrete columns and artsy furniture comes complete with a coffeeshop and free Wi-Fi, no reservation required. Caffeine acquired and looking for its most appealing alcove … I heard it. The just right.
A collection of sounds, but all distant and dreamlike, mingling and slipping past as soon as you identify any distinct element of what you're hearing. You know it well, something between an indoor swimming pool and an art museum. Concrete is generally a preferred material to block noise transmitted into a room, but creates echoes inside (Would a concrete mind be a good or bad thing? Less susceptible to external forces, but prone to echo from within … shudder.). Thankfully, a space this large creates a dampened aggregate, and I can only barely detect "Spirits in the Material World" playing in the hotel bar before losing it in the soup just as quickly. Nothing conflicts or demands superiority, no conversation dominates. My mind picks up the frequency and becomes part of it. Just right.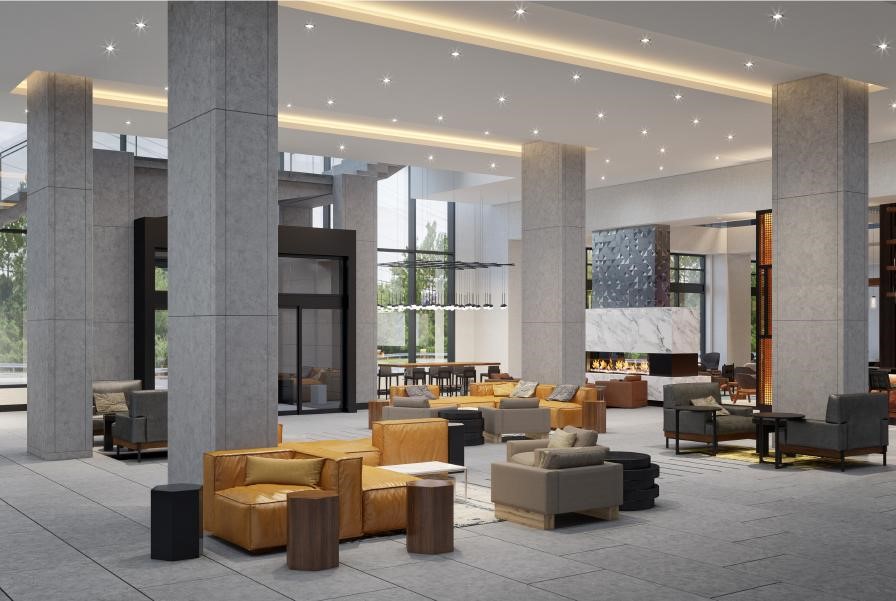 Some people are uncomfortable with the obliteration of self. I sometimes enjoy the idea as a vacation, but can't decide if I'd want to live there. After all, I make noise – MY distinctive noise – for a living, hoping upon hope that folks pluck it from the ether, choosing it above other distractions. Still, I imagine this muted room as what Heaven might sound like, at least the one Paul Simon describes in "The Afterlife." An eventual blending of all our precious, personal noises into a blissful, babbling bouillabaisse. 
After you climb, up the ladder of time, the Lord God is near
Face to face, in the vastness of space, your words disappear
And you feel like swimming in an ocean of love, and the current is strong
But all that remains when you try to explain is a fragment of song
Lord is it, "Be Bop A Lu La" or "Ooh Poppa Do?"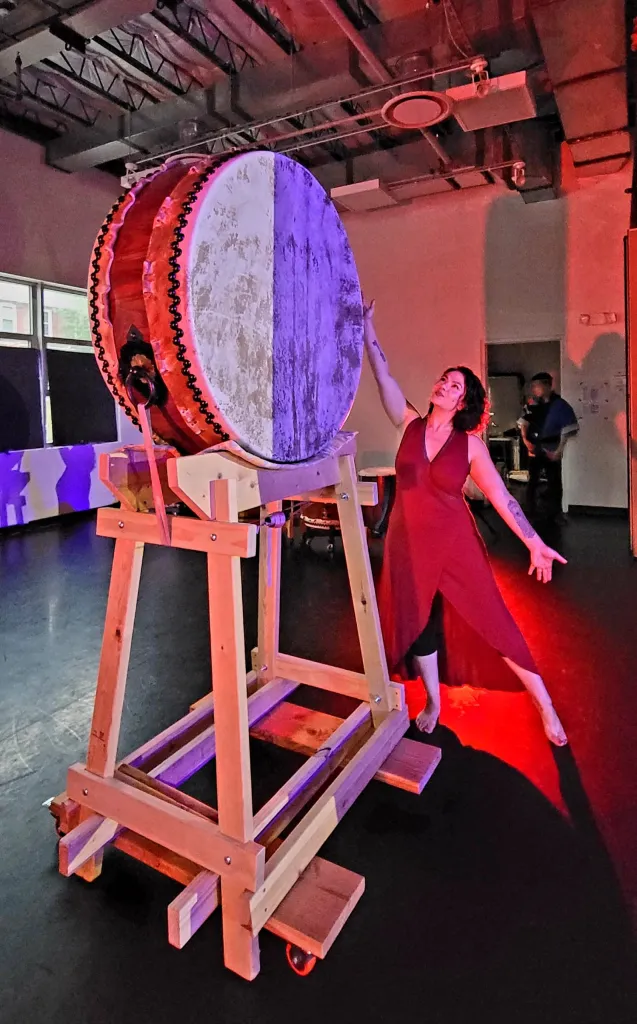 The irony does not escape me: I find most aurally peaceful the spaces most acoustically impossible for live musical performance. But I suppose everyone needs a palette cleanser to appreciate their favorite porridge once more. 
* * *
I'm taking my noises to new people, and celebrating just how long I've been making them with the old ones. Last month, it was the thunder of big taiko drums with Mark H. Rooney. Recently, I've begun singing regularly with lute-rock group, Ayreheart. ilyAIMY and I have an anniversary or two. And I'm tired of missing my old friend, Kipyn Martin. If you can't make a show coming up in Western Maryland, Indiana, Massachusetts, etc., consider sharing the event with someone you know. Don't let my tree fall in the forest, with no one around to hear it. Here's some highlights.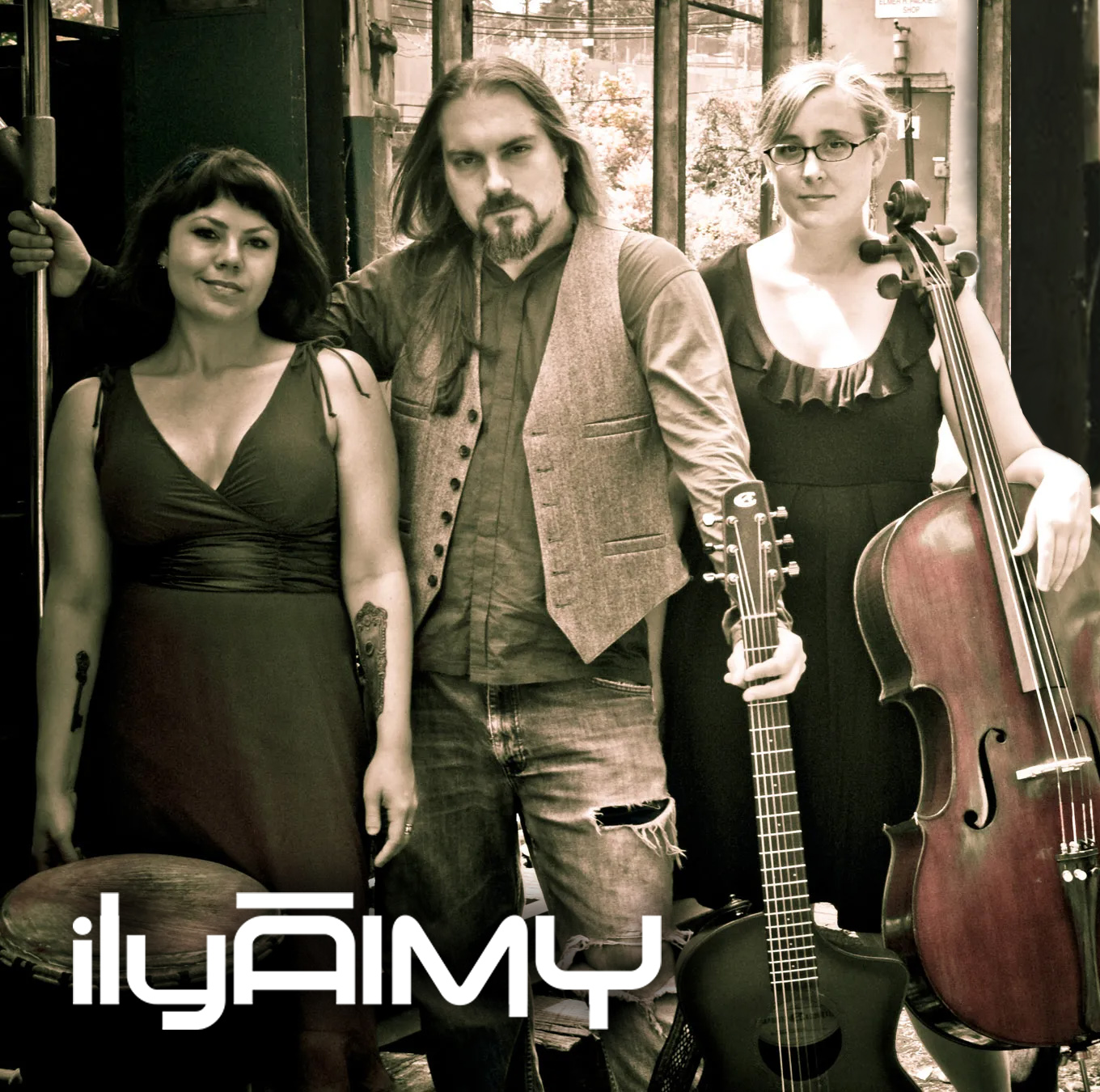 AUG. 18 - LOFT 129 - CUMBERLAND, MD 
AUG. 25 - THE COACHMAN - PLAINFIELD, IN
AUG. 26 - HARD TRUTH HILLS - NASHVILLE, IN
SEPT. 2 - TOURVERSARY @ SKYSTAGE - FREDERICK, MD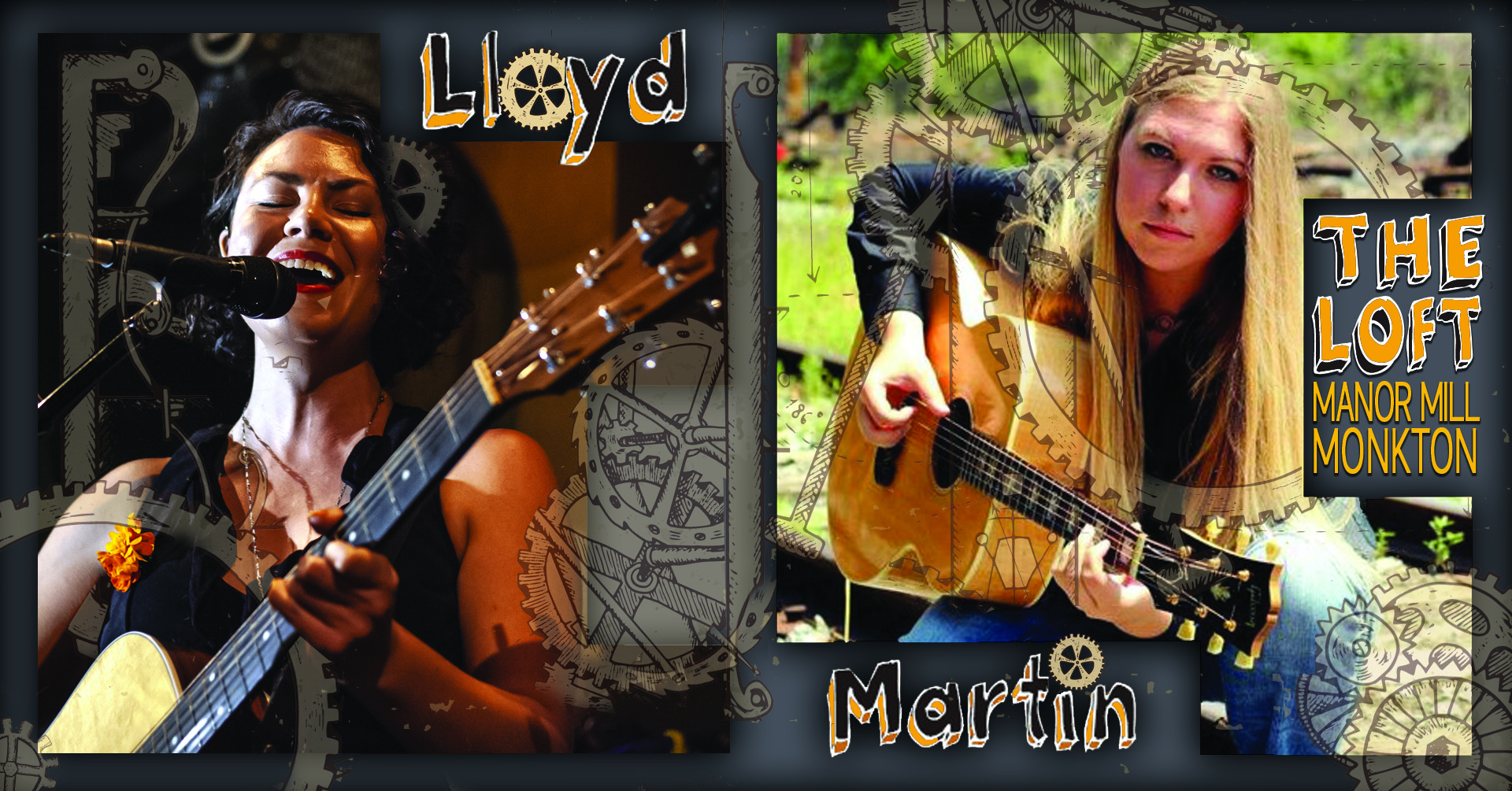 SEPT. 8 - MANOR MILL w/ KIPYN MARTIN (MD)
(LOW TICKET WARNING!)
NOV. 5-6 HEATHER & AYREHEART (MD)
Write me. Add me to your mailing list. Come to a show. I'm listening.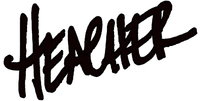 BACK ISSUES (full of free stuff!)
WEBSITE | BANDCAMP | INSTAGRAM | FACEBOOK | SPOTIFY | YOUTUBE | ILYAIMY